Right On Coffee Co. Single Origin Peru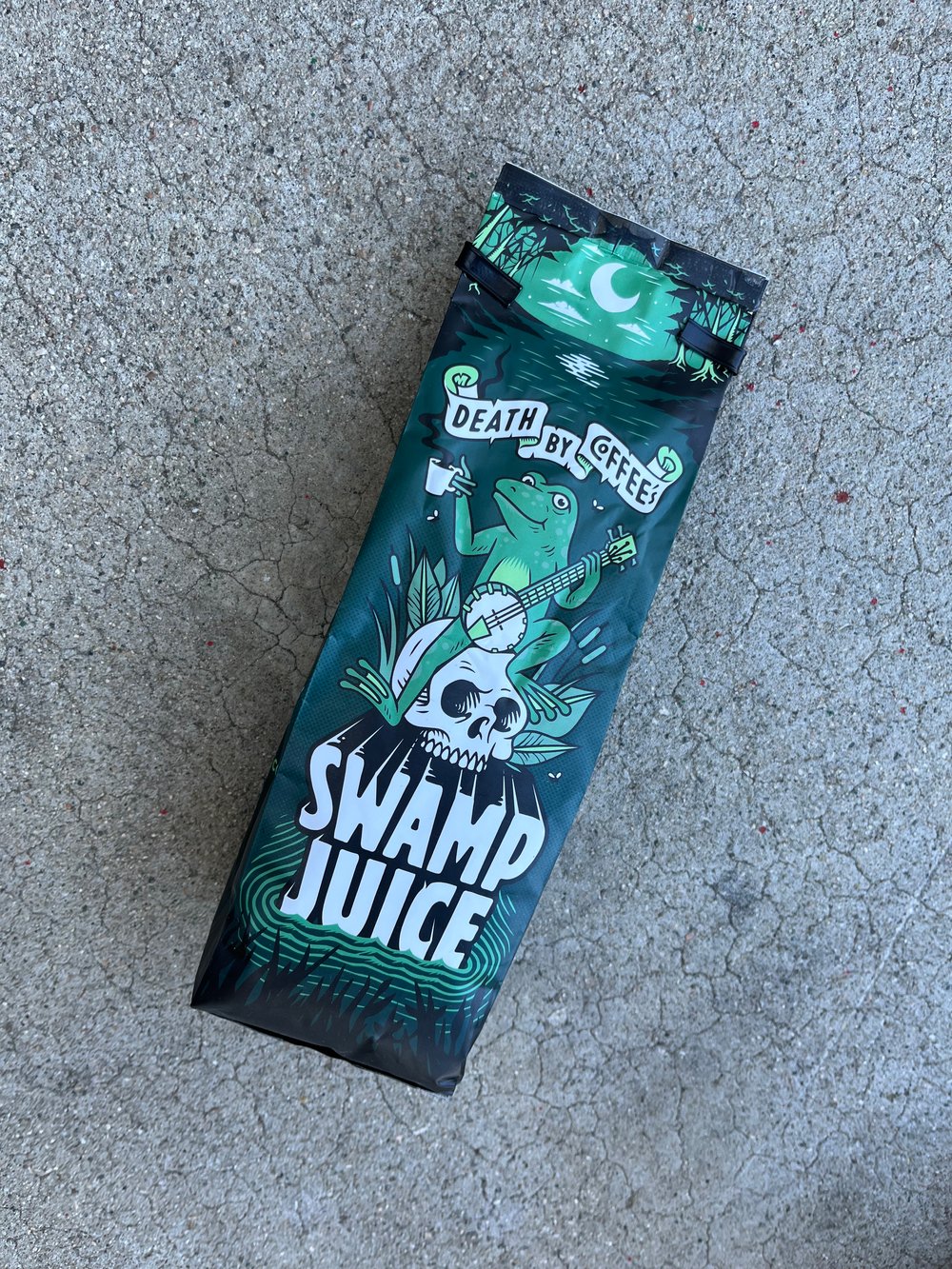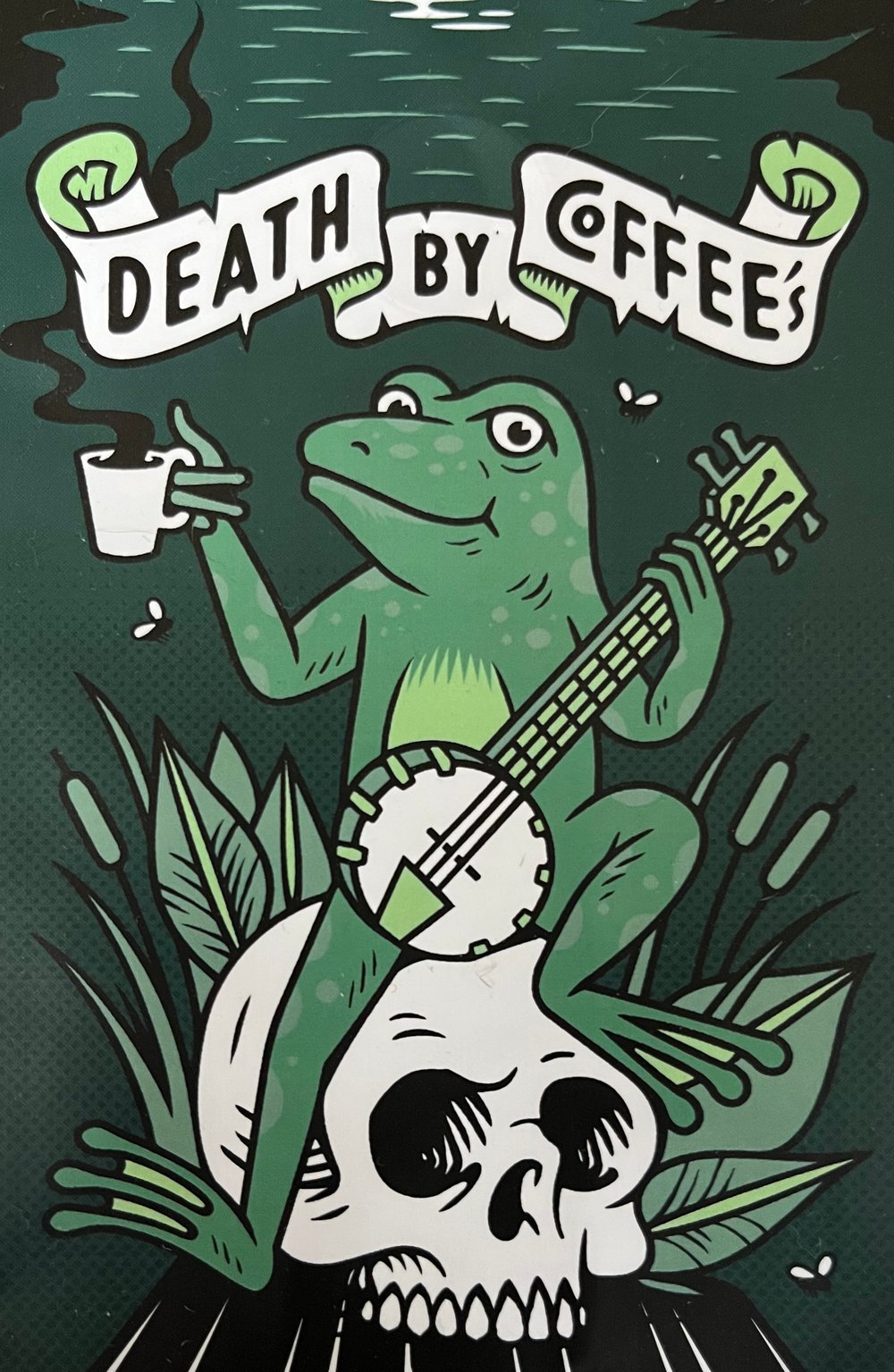 Bag art and bean curation by @DeathByCoffee666 !
Swamp Juice is an Peru Single Origin
Medium Roast 12oz Whole Bean
Natural Process / Micro Roasted
Variety: Caturra / Catimor
Tasting notes:
Bakers Cocoa / Sweet Tangerine / Peach and a Dry Almond finish.